O is for The Obersalzberg. (Literally above salt mountain)
It is just a breathtakingly beautiful 30 minute bus ride from Salzburg in Austria to the picturesque villiage of Berchtesgaden, a German town in the Bavarian Alps just over the Austrian border.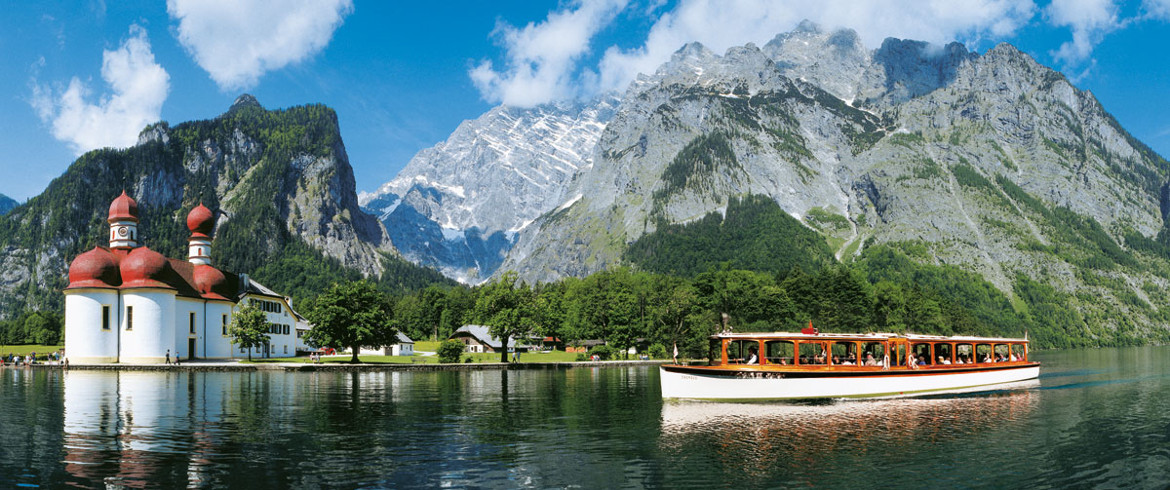 The perfect beauty of this area has a dark history as it was Hitler's stamping ground during the Nazi era. From Berchtesgaden train station and bus interchange, buses take tourists to Obersalzberg and from there a bus can be taken onto the Eagle's Nest; 1834 meters above the valley floor.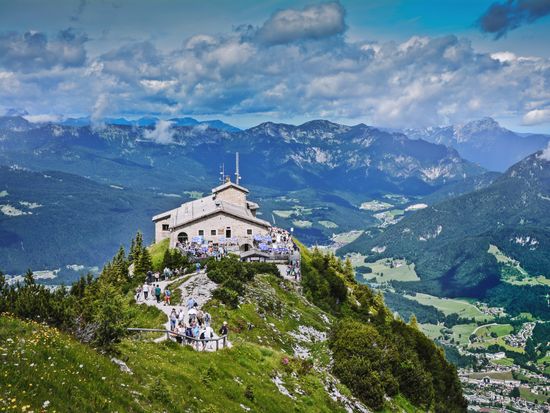 The Kehlsteinhaus also known as the Eagle's Nest, is built on the summit of a rocky outcrop that rises above the Obersalzberg. It was gifted to Hitler as a 50th birthday present by Martin Bormann, paid for by the Nazi party and used exclusively by members of the Nazi Party for government and social meetings. Today it is a restaurant operating between mid May and the mid to end of October, depending on when the first snow falls. When we visited the restaurant was run by Australians. It is a popular tourist site.

On our first trip we went through Obersalzberg, changing buses there at the interchange to go straight onto the Eagle's Nest. This time however, we wanted to have a look around at Obersalzberg. We visited the Documentation Centre, a museum on the history of the rise and fall of the Nazi Party.
We visited the Hotel zum Turken which was taken over by the Nazi Party as barracks to house SS Guards, but now is regular guest accommodation. The hotel has recently been refurbished and this was still in progress when we visited in 2018 so we could not stay there but we did get to go through the underground bunker system beneath the hotel.
In total there are six separate bunker systems which make up miles and miles of tunnels. They are between 100 and 300 feet below ground. There are bunkers beneath the Documentation Centre also but when we were there they were closed. The tunnels were built all over the mountain to connect the homes and meeting places of the prominent Nazis who lived on the Obersalzberg.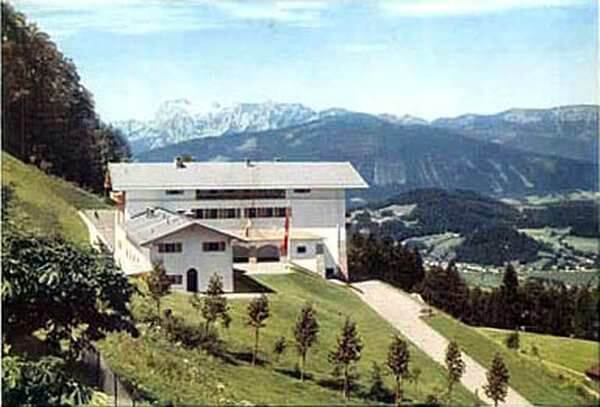 This area was also the location of Hitler's Berghof (mountain house, image above) which was destroyed by the Americans and then Hitler ordered it to be totally demolished before the SS fled the site.
Destroying the Berghof.
And this is all that is left.
Juxtaposed against this pristine and most beautiful landscape is the evil and the horror that was planned and then orchestrated by Hitler and his blindly loyal sycophantic adherents. The history is confronting but important. We must never forget.