Salzburg: The Sounds of Music.
Salzburg is famous for three things; the birthplace of Mozart, the filming of The Sound of Music and the salt in the mountains closeby which give the city its name; Salz salt burg mountain. Salzburg has a very long history dating back to the 5th Century BC when the Celts settled in this part of Austria. Around the 1st century AD the area became a part of the Roman Empire and was called Juvavum. The Salzburg of today was founded in 696AD when Catholic missionaries founded a Benedictine Monastery and the area became an independent church state, earning it the title Rome of the North.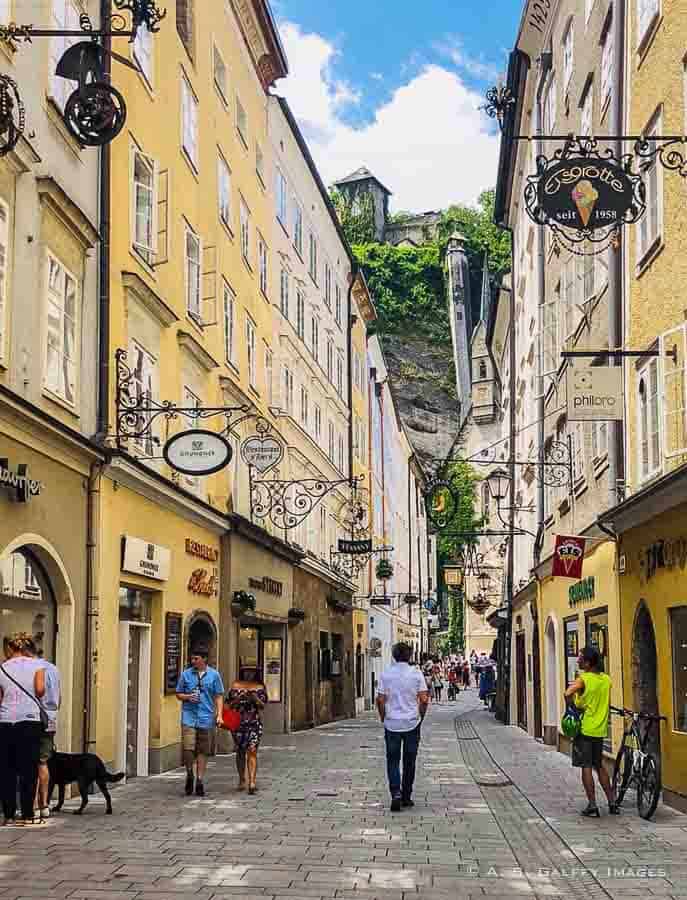 Steeped in ancient and modern history, the city is a rich mix of, religion, art, architecture, music and culture. In 1996 the "old town"of Salzburg was added to the UNESCO World Heritage List.
We were in Salzburg in September 2018 when the EU Summit of all the Heads of State was held. We woke to a sky alive with helicopters and a level of mind boggling on the ground security.
As EU leaders lined up for the family photo inside the garden with the Salzburg scenery in their background, most people had to admit one thing: Sebastian Kurz knows how to put on a good show. (Photo: eu2018at BKA/Andy Wenzel)
By Stephanie Liechtenstein Salzburg, 21. Sep 2018, 09:28
EU leaders were welcomed by Austrian chancellor Sebastian Kurz in front of the main Salzburg opera house. A wide area was cordoned off, with at least 1,750 policemen and an additional 850 soldiers taking care of security.https://euobserver.com/news/142919 (info in bold text highlighted by me)
In Salzburg we stayed at the Hotel Mozart which was quite central and we could walk everywhere. On the television in our hotel was The Sound of Music film just going round and round on loop 24 hours a day. We took The Sound of Music bus tour; quite the thing to do whilst in Salzburg. The full day tour visits the historical and architectural landmarks in the city, travels the picturesque lake districts, visits filming sites and provides lots of commentary on the making of the film in and around Salzburg.
After the church visit we stayed in Mondsee for lunch and a little shopping. Hubby purchased our "Julie" there. Back on the bus our tour guide asked if anyone had bought a goat. Hubby, who is 6ft 5 ins or 196 cms and of solid build, raised his hand. Our guide just shook her head, saying, "You are the last person I would have expected to by a fluffy goat." The bus then went into a roundabout and kept on going round and round until everyone was singing high on a hill was a lonely goat herd with great gusto.