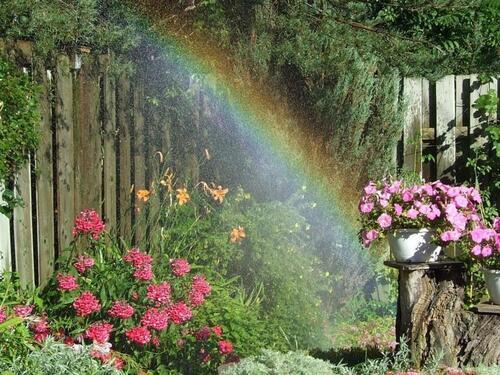 sombre adjective UK: serious, sad, and without humour or entertainment:           sombre atmosphere/voice/face The funeral was a sombre occasion. 
I left them in a sombre mood.dark and plain:He wore a sombre black suit.
https://dictionary.cambridge.org/dictionary/english/sombre
One day when covering a Senior Biology class for supervision, we had a technology failure and could not follow the teacher's instructions for the lesson. So I asked the students to work quietly on any subject they wished, my only requirement was that they be productive . One student decided to use his time to catch up on some English work and asked me what the word "sombre" meant. My explanation, and our discussion which followed, was the inspiration for this poem; to put the word in context I explained that a funeral might be considered a sombre occasion. While the students worked quietly, I went to the front desk and scribbled the bones of what became this poem.
A Rainbow of Colour

 poetry by Estelle D.
If you're coming to my funeral, wear your purples and your pinks,
Reds and rose, peacock blue and greens, sunshine yellow and sky blue,
Or any other hue; a rainbow of colour; Yes, that will do!
Ban those colours which speak dismay, 
Sombre blacks and boring grey, 
Choose instead a vibrant shade to wear this day. 
And make sure there is music to gladden every soul, 
Though I depart, play no dirge or funeral march, 
But let those songs, which spoke to me 
when life was full and large, now speak and lift your heart. 
Place no flowers on my coffin to whither and to die, 
There's enough death here, let's simply say good bye. 
Release no balloons; consider the whales and the turtles, 
Only my soul toward heaven needs fly, 
And it has already hurtled.  
Be sure to speak with a stranger, someone not yet met, 
Have a laugh and share a tale of how our paths have crossed, 
For it is in reminisce, that living is not lost. 
And dry your eyes, do not cry, 
I always knew that one day I would die, 
But if I've left a legacy, a memory or two, 
Please allow my final word to you, 
Spend your days in living, loving and laughter, 
But serve God, The Father of the Universe, 
And prepare your soul for the hereafter.
by Estelle D. © Feb. 2106.