# 3 Rs and I more for Resilience.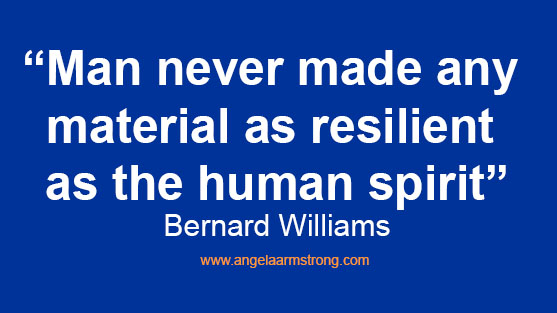 In my last blog I wrote of our recent trip to the 3 Rs; Roma, Rolleston and Rockhampton and I noted that there would be another blog written about the people we visited before I moved onto the S of I Love a Sunburnt Country. So this is my second R blog; # R is for Resilience.
Our 2 week trip was not a holiday. It was a tour of visitation because one can only visit others while they are alive. During this trip I touched base with almost every part of my young life; family, some primary school connections, my dearest and best friend from high school, a half dozen of the girls I worked with in the early 70s, my dear friend from dental nursing days and for two Sundays I met at the little church I grew up in and with some of the best and dearest people I know.
On our last night on the road and in a motel bed about 3.00am hubby stirred and noticed that I too was awake, he asked me how I was and I responded that I was thinking. I was thinking about all the people we had visited with; all the shared morning teas, lunches, afternoon teas and evening meals; all the hugs, laughs, memories and stories; stories of resilience. I rattled them off to hubby, he put his arm around me, quietly said, You think too much and returned to his slumber. But these are stories worth telling and I do so with the utmost of respect because these people are my heroes. I mention them in no particular order and with respect for their privacy.
We visited with people who are real life warriors. People who are fighting battles of health which they know they will lose. People who must grieve for the life that used to be, before being wheelchair bound because of wasted limbs, the loss of the ability to speak or eat and the horror that is motor neuron disease. People who are in different stages of battle with cancer, whether for the time they have beaten it, or learnt to live with it or know it will beat them; they are all wonderful.
We visited with people whose lives are changing rapidly due to the frailty and ill health of old age. We visited and ate with the loved ones; spouses, children, parents or siblings of the three beautiful young women in their 20s, whom I think of as my three angels; who were all taken too soon. One lost to melanoma, one to a fatal car accident and one to the evils of drugs in which this beautiful, artistic and talented young woman was entrapped as a teenager. If you ever thought that these things happen only to people who deserve them; well if you knew these stories, you would think again!
We visited with two different people, unknown to each other, who had to stand by and watch their homes burn down; losing everything. One person had lost their spouse; they had been high school sweethearts, in their house fire tragedy.
We visited with people who have endured the pain of sibling suicide. With people who have endured violent and alcoholic abuse at the hands of ones who were meant to love them. People who have lost infants in tragic circumstances and were subsequently unable to have children.
All along the way we met with people who are juggling life, people who in an instant have had their lives turned upside down, people who have had their hearts shattered into thousands of little pieces and yet these people are still living, loving, hugging, laughing, sharing and doing the best they know how each day. Some of these people have a very deep and personal Faith which sustains them and others, not so much. They all bear their scars yet accept their lot, they count their blessings; their broken hearts have made them wiser, more beautiful and more gracious. I know, and I suspect you do also, that some things reshape people, they come out of the real or metaphorical fire a different person to the one who went in; with healing they come to a graceful state of mourning.
To the people in this blog; You are my everyday Heroes! You are testament to the resilience of the human spirit. It was an honour to have been able to spend time with you recently.