# S is for Seventeen-Seventy.
To visit Seventeen Seventy, one has to leave the beaten track of the A1 Bruce Highway, which is the main coastal route from Brisbane to Cairns, at the little town of Miriam Vale. There is only one road in and out of Seventeen Seventy and for this reason for many decades Seventeen Seventy, was a tucked away, sleepy little coastal village. To be honest there is still not a lot at Seventeen Seventy as most of the action in the area is in the town of Agnes Water and today the area uses the combined name of Agnes Water 1770.
When returning from our recent Rocky trip we allowed extra time to take that left hand turn at Miriam Vale and visit what is known as The Discovery Coast and I was interested to see how much Agnes Water had grown, all the lovely new homes and the current price of real estate would indicate the sleepy days are definitely over.
Agnes Water is Queensland's northern-most surf beach; there is not much surf to the north of Agnes because of islands and the Great Barrier Reef which break the roll of the surf. In the late 60s and 70s Agnes was a magnet to the panel vanned surfies who made the pilgrimage from Rocky to Agnes over dusty, bumpy roads to take advantage of the surf and a few other activities away from the curious eye of law enforcers. It was a rather happening joint! Today there is increased population and a Police presence but the beautiful beach and surf at Agnes is still pristine.
Tours to Lady Musgrave Island leave from Seventeen Seventy Marina; it is about a 90 minute boat ride to the coral cay with surrounding reef and lagoon which is the second southernmost island in the Great Barrier Reef chain of islands. But I wanted to visit Seventeen Seventy again because of its historic connection to the year of 1770 and from where the location got its name.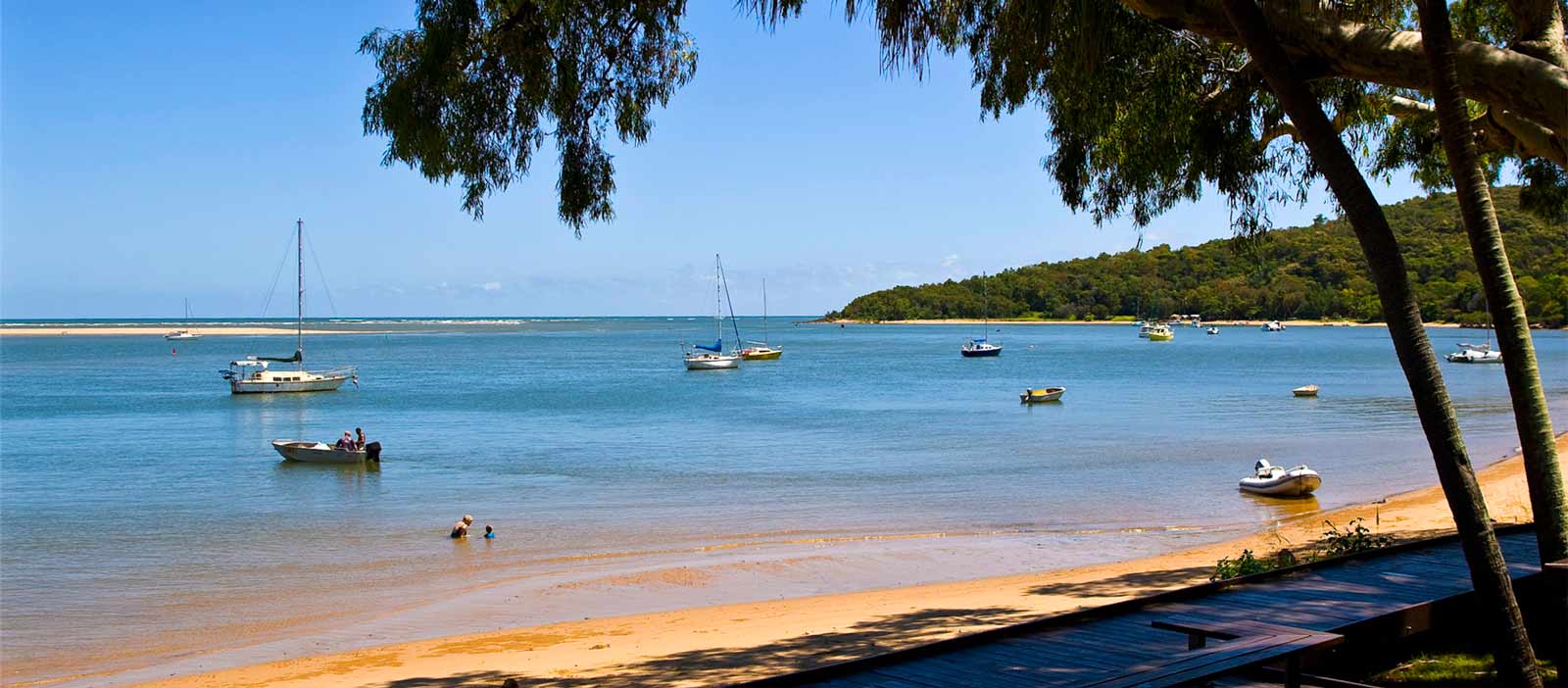 In May of 1770 Captain James Cook anchored the Endeavour about 3 km off the coast and the following day went ashore with Botanist, Joseph Banks and a couple of other chappies, making this the second place, after Botany Bay, that Europeans had stepped ashore on the East Coast of Australia.
We have visited Whitby in the UK which is where James Cook began his maritime career. Whitby is home to the Captain Cook Memorial Museum housed in the building where Cook lodged whilst an apprentice and to where he returned for the Winter of 1771-1772 after his voyage of exploration to what is now Australia. We have visited the old Whitby Church with one of its boxed pews named for the Cook Family. James Cook is pretty big in Whitby!
And we have recently visited sleepy Seventeen Seventy still beautiful, 250 years on from Cook.