# V is for Victor Harbor
I first heard about Victor Harbor, on the south coast of the Fleurieu Peninsula and located about an hour's drive south of Adelaide in South Australia, as a little girl when my mother would relate the tales of her 3 month stay there in 1936. She had travelled first of all by train from Rockhampton to Sydney in the company of a trusted friend who was on his way to Theological College and then alone by ship from Sydney to Adelaide. She spoke of her stay in Victor Harbor with the Manning family as one of the happiest and most carefree times of her life. In the Manning family there were two girls whom she counted as sisters; at home she was the singular girl among seven brothers and without a mother due to her passing far too young from cancer.
My Grandfather had in the back of his mind to give his precious daughter some time away to rejuvenate and also to give her some thinking time. For a number of years now there had been a young man quite intent on courting her, even today I hear stories about how some felt he was punching above his weight but persistence won the day and in 1938 they married.
But back to Victor Harbor; today it is a popular location for retirees and has a local population of about 10500 which swells during the summer months to include holiday makers. Whenever I go to Adelaide to visit my family there, I like to take a trip to Victor Harbor simply for its emotional connection to my mother, however, Victor Harbor today certainly has its own attractions.
It is home to the South Australian Whale Centre, in the Summer holidays there is an amusement park right on the waterfront and camel rides on the beach.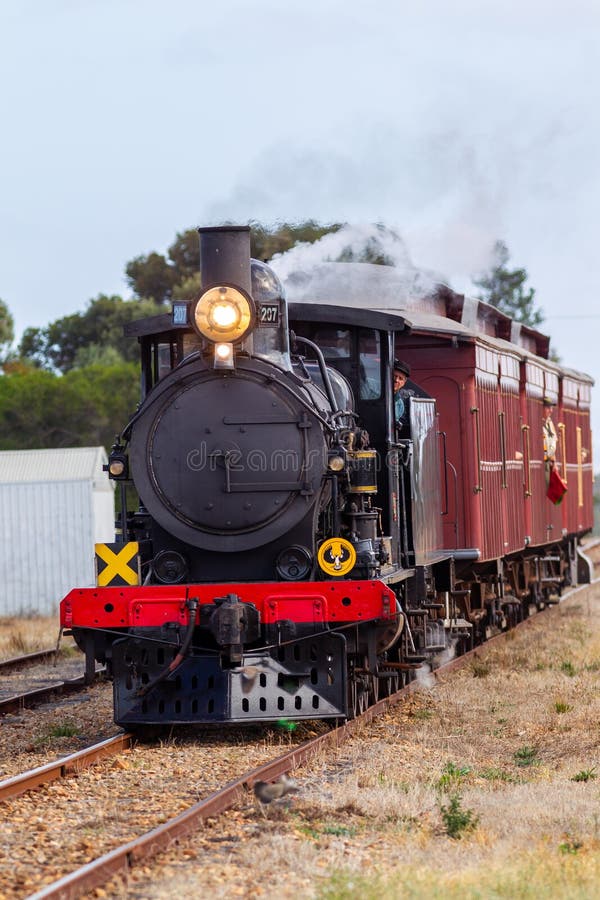 There is the Cockle Heritage steam train which runs along the coast between Victor Harbor and Goolwa. And best of all the horse drawn tram which carries tourists across the causeway to Granite Island where one can check the burrows for magical little penguins or scan the ocean for a sighting of the majestic southern right whale.
Add to this some surfing, some coastal walking, some whale watching cruises, some cycling and a visit to a few local wineries and all in all a visit to Victor Harbor is well worth the trip.
V was always going to be for Victor Harbor, yes that is spelt correctly, but it is written today on 31st October in memory of my mother who was born on this day in 1913.